listen to Mogic's thoughts
We interviewed a representative to bring you Mogic's thoughts.
This time, we asked him about Mogic's unique creativity. It is a long and rich interview.
Third
Listen to Creative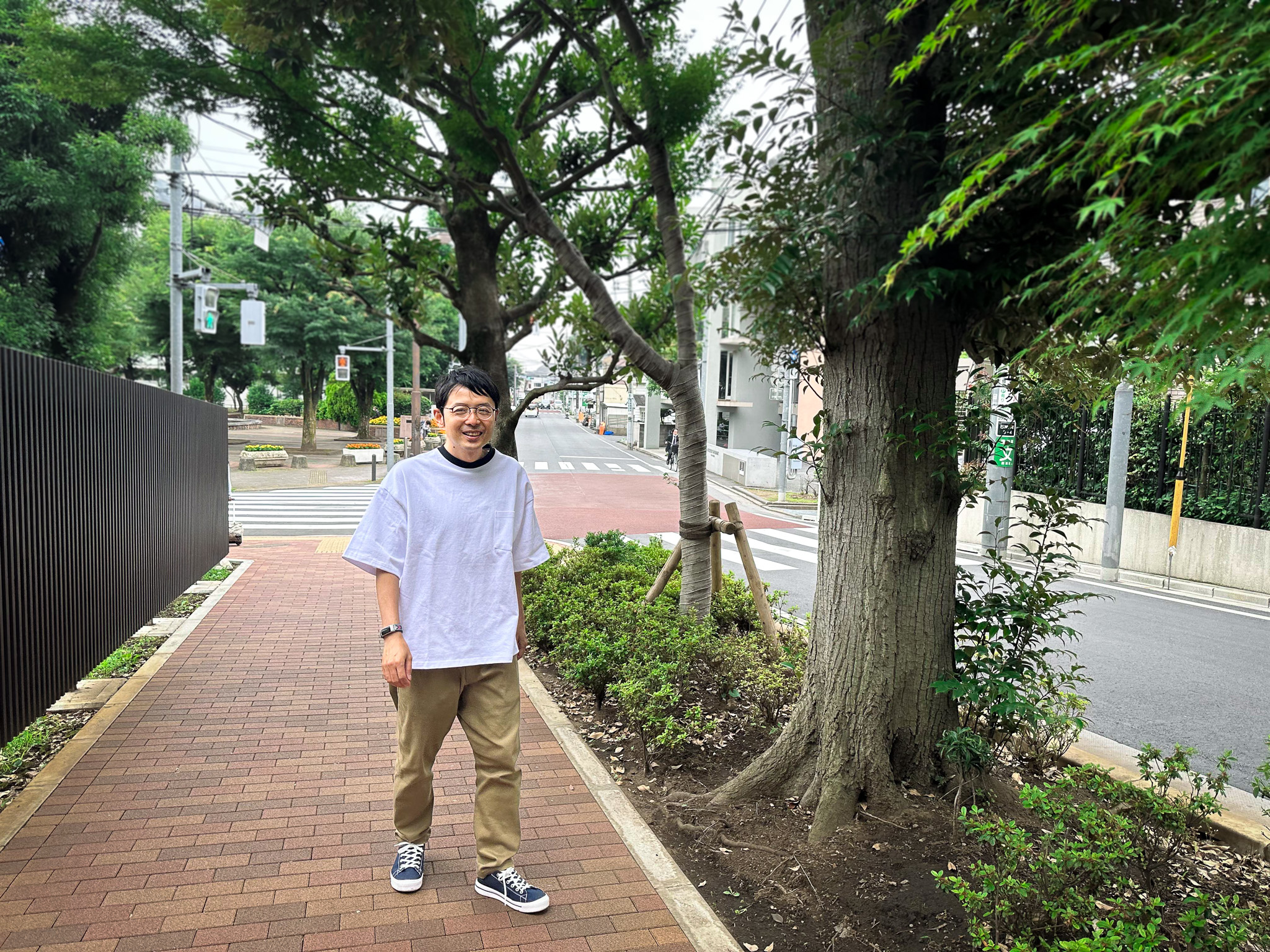 Creative is
Born just a little beyond the limits of our own abilities and knowledge.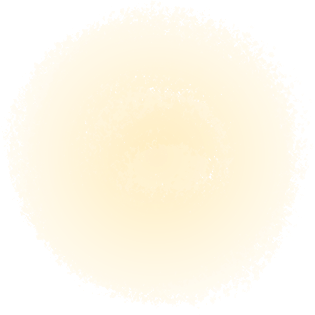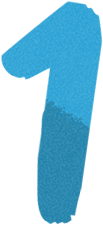 Creative that can be taken in hand
We'll make it ourselves to trace the feelings of the creator.
-
In the first and second long interviews, we talked about education, but this time, let's change it up and talk about creativity. I have come up with four points in advance.
First, I would like to ask you about "creative that you can hold in your hands." Since Mogic is an IT company, its products are mainly digital, such as programs and web design. But why do you make calendars and novelties in-house?
mountain root
Why do we have to come up with the idea from scratch, select the materials, create the design, send it to printing, inspect it, package it, and ship it all by ourselves, when a typical company can just add a logo or change the colors a bit?
-
Yes, it is. The question arises as to whether it would be better to hire an outside expert to do the work since it would be time consuming and expensive for someone in-house to do it.
mountain root
This probably has something to do with how we view creativity. This is a bit of a detour, but let me start with the background of the times we are living in.
Today, there is an abundance of things. If I were to count the number of times I have created something new from scratch with my own hands in a year, I would say less than three.
I might install a new app or change a pattern or shape, but mostly I combine things that someone else has made. It's not that there is anything wrong with combining things, it's just that it's a convenient way to live in this world.
However, when that becomes the norm, I wonder how we can understand the feelings and processes of people who are trying to create something. It is not possible to create something from scratch in the true sense of the word, but I try to create something as close to a zero base as possible.
If you just buy something, it is difficult to realize why you decided to make it or how you wanted to express yourself. I guess we try to make them ourselves in order to trace the feelings of the creators.
It's like we are trying to make it from scratch to confirm what we want to do and what we are comfortable with one by one over time.
-
I see. But it could be done digitally, so what is your intention in creating something realistic and different from your field of expertise?
mountain root
I'm used to doing things digitally, so there are parts that are hard to do. The best way is to work in a field that is completely new to me, thinking about it, learning skills, accumulating know-how, and working with my hands.
I like the process of accumulating simple questions, repeating small setbacks and stagnation, and struggling with the process, which I tend to overlook when I am good at something, so something other than digital is more convenient.
If you do this on a regular basis, you can move quickly when it comes time to try something new in business! If you do this on a regular basis, you will be able to move quickly when it comes time to try something new in business. Because I am constantly trying new things in a field that I know nothing about, I think I have developed a tolerance for failure, for stagnation, and for struggling.
I want to be sensitive to people I don't speak to directly but who are involved.
-
So the significance of making novelties in-house is in the eyes of such education. Then, what about the display on the first floor? Unlike novelties, they are not directly related to clients, but why do you make them yourself?
mountain root
Mogic's office is housed in a building by renowned architect Saka. The building alone is beautiful enough, but why take the time and effort to display it? I think the story is that it doesn't seem to make sense from a business standpoint, so why not do it?
-
Yes, it is. I don't see how having a beautiful seasonal display is going to generate sales, much less value as an IT company.
mountain root
There are so many things in life that you don't have to do but should do. Traveling, reading books, and so on. You can live without doing them. It would be nice if we ate plenty of food, slept well, and were safe all the time.
On top of that, why do something you don't have to do? I think it's because I'm looking for a positive change today, something that makes this moment a little more enjoyable, or moves me a little more, or makes me feel fresh or encouraged.
There are many events within Mogic that everyone can enjoy together. This is because we want to make a positive change in the place where we work. However, such changes tend to stay within the company.
The idea is that it would be interesting if we could share the fun that members are feeling, even if it is only 1/100th, with people walking by. It would be nice if the positive change could somehow be transmitted far and wide.
We think and create our own services, including e-learning. We want strangers all over the world and Japan to be able to use our services and feel comfortable using them.
If that is the case, we need to be sensitive in our communication with people outside of the company. We need to be sensitive to people we don't talk to directly, but who are related to us in some way.
Even a single display is a practice for this. By expressing ourselves to a stranger walking down the street nearby, we send out vibrations and get feedback, good or bad.
It would be sad if we didn't get feedback, but thanks to you, when we hand out calendars in front of our office at the beginning of the year, they are gone the same day. Many people write us a survey and say they look forward to the display.
Not only does this serve as training for the members who create the displays, but it also makes other people feel that the displays are good and unique to Mogic when they are praised in interviews.
I guess decorating displays is a place for Mogic to express its culture of sharing with strangers.
-
That was such a profound intention. I thought you were trying to create a stylish atmosphere for those who come to your office. Is it a place to cultivate the ability to communicate?
mountain root
In truth, though, it may be an afterthought (laughs).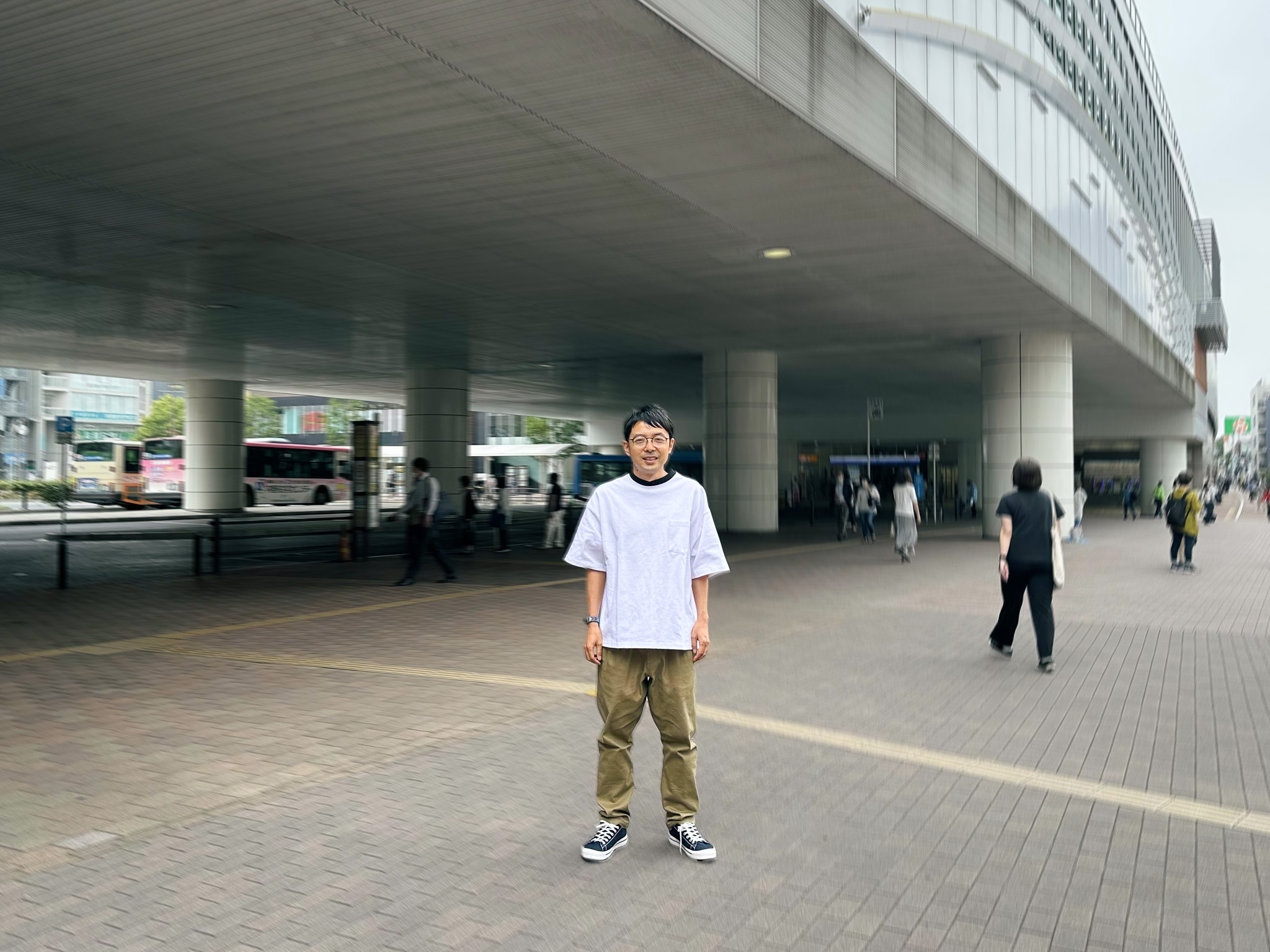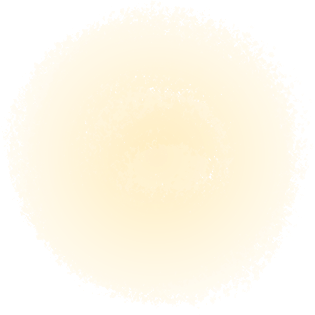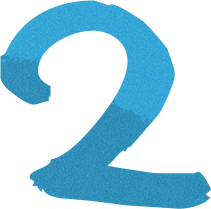 Creative that you can't pick up
There is such a thing as team creativity as an accumulation.
-
Then, secondly, I would like to ask you about "creativity that cannot be picked up". When we think of IT services as something you can't pick up, it seems a bit distant from creativity, but the word "creative" often comes up on corporate websites and in internal conversations. How do you see the connection between IT and creativity?
mountain root
I once interviewed an intern and was told, "It's rare to hear someone say they are creative even though they are in IT. So I guess IT basically doesn't overlap too much with creativity.
The atmosphere is all about computer programming, systems running, chatting, and data analysis to improve efficiency. It certainly seems a bit far from the general idea of creativity.
If we were to define what we mean by creative, we would say that it is something that makes people think, "Oh, this could be interesting," or "I want to do something like that, too. There is an English word "inspiration," and it is the feeling of the wind suddenly blowing into you. I think of creativity as creating a mechanism or a place that generates the impulse to be inspired.
Creativity is not limited to IT. It is not limited to IT, but it is not limited to a certain work of art, but when someone sees a work of art and says, "Wow, that is creative and full of creative talent," it is a complete work. I feel that team creativity exists as a cumulative process.
-
It seems to me that creativity is not a single creative work, but rather a process in which members enhance each other. I am curious how that can be done in the IT field, where we are creating something invisible. To give you a concrete image, what if we limit ourselves to the e-learning service LearnO?
mountain root
Take the campaign as an example. Last month, a press release was issued saying, "LearnO is giving away Rokkatei's Rokka-Sen and 6GB to the first 6 companies to sign up for June only! Since it was a June press release, it was a pun on the number 6. It is a pun on the number 6 since it is a press release for June.
That release originally started with the idea of a campaign to increase the video delivery capacity by 5GB. But that's not very punchy, is it? But then some people thought that it didn't have enough punch, so we talked about lowering the price for a limited time or offering a simple consulting service, and after some excitement, we decided that it would be fun to add a gift. Since there were members who were from Hokkaido, we thought that Rokkatei's sweets were delicious, so we decided that the title would look good if we offered the first six customers to receive 6 GB of Rokkatei's sweets in June.
-
It is true that the June 6GB Rokkatei is more impactful and eye-catching than the 5GB increase. How is the effect?
mountain root
Usually press releases have a clear target, but this one was different: I thought it would be good if we could reach people who were not interested in e-learning and say, "This campaign is interesting, what kind of company puts out this release?
I think it's important to broaden the audience, and just the fact that someone who is not interested in e-learning sees the campaign and clicks on it is enough to make it a little more creative.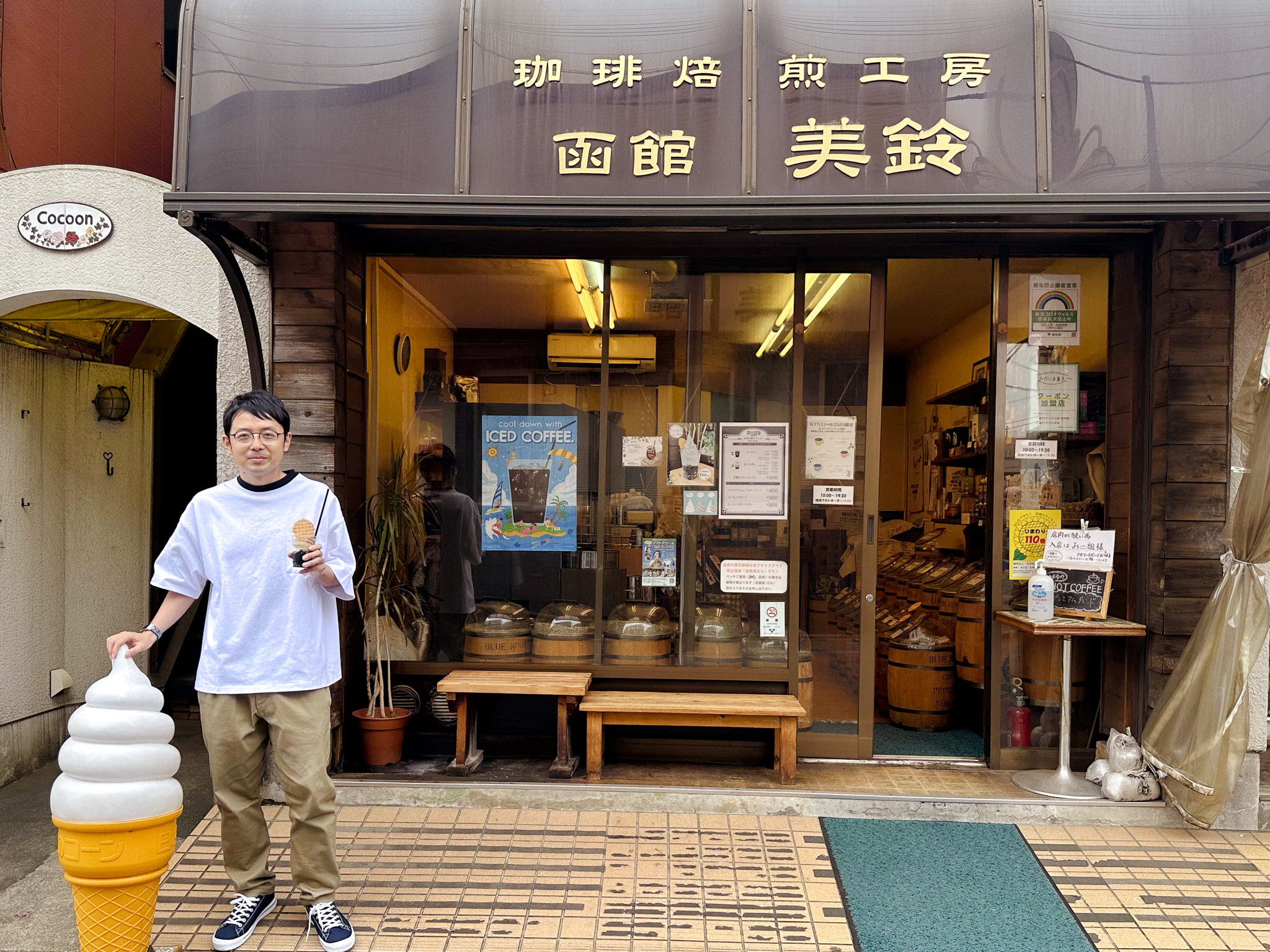 Creating a flow that allows the team to ride to the next level of creativity.
-
How do you take care of the level of creativity in running your IT services?
mountain root
Our definition of creativity is the accumulation of interactions that occur when we see something and say, "Oh, I'd like to use that," or "Oh, I'd like to try that. It is important to have a balance between the small accumulation and the total. So we try to get the team to flow well.
First, the planner made a plan with an interesting catchphrase. Inspired by that, the designer created a design with a bit of playfulness. The engineers say, "Well, I'd like to create a feature like this," and so on.
I feel that if the balance of the accumulation is good, it keeps the members motivated, speeds up the process, produces a good product, and completes the total creative process.
The important thing is to make other people think, "This is kind of interesting. Otherwise, the next person cannot move on. Let's say that at a certain meeting, a project is so boring that there is nothing you can do about it. Then, at the next meeting, the designers can't come up with a good design. It is an extension of the work that everyone has to do to make the project more interesting, little by little.
That's why I value each meeting as an opportunity to surprise everyone and have fun.
-
That sounds idealistic, but not everything works out. Have there been situations in the past where things haven't worked out?
mountain root
It happens often. Someone's criteria for being a little funny may differ from what everyone else considers funny. It may be funny as a joke, funny as business, funny because it has never been seen before, funny because it is a parody, etc. There are many different kinds of funny.
Not all of the funniest things that someone has come up with can necessarily be used, so the project manager has to cut them down to the bare bones somewhere. I think that the project manager has to cut out a lot of interesting ideas somewhere. On the other hand, as the person who comes up with ideas, I have to think, "This is a really good plan, but I don't want to throw it away! I would hate it if I was confident that it was a great plan, but it was quickly discarded.
The project manager tells the team that they must come up with ideas in this direction, but the range of what is interesting to each person is fixed, so unless everyone is caught up in the sensibility of the ideas, the team will not be able to get excited. If we don't have a firm grasp of each member's personality, the speed of the project will ultimately slow down.
-
So the subtle tweaking of the atmosphere is the secret to keep the creative process going up and up.
mountain root
After all, ideas are not something everyone can come up with at first. But they have to, so they force themselves to come up with ideas. But as soon as they start, most of the ideas are erased, because there is no need for 100 or 200 ideas. Furthermore, you have to add on to other people's ideas and add on to them.
You can't do that kind of process without proper training. Without training, it is easy to get into trouble, like "my idea was thrown out," or "I submitted my idea, but it was processed without my permission.
-
I understand that when ideas and personalities are closely aligned, you feel like you are being denied.
mountain root
If the process and goals are known in advance, like a procedure manual, there will be no fights. If the amount of work is too large, it may turn into a fight.
However, if everyone is discussing and creating something just for the fun of it, the vectors are all over the place. Even if it looks cohesive at first, it may collapse in total.
So, we have to keep an eye on the balance, and while taking advantage of the good points of each, we have to think about what we can put on top of what we have assembled to make it more interesting, and then we can bring it all together in a flash.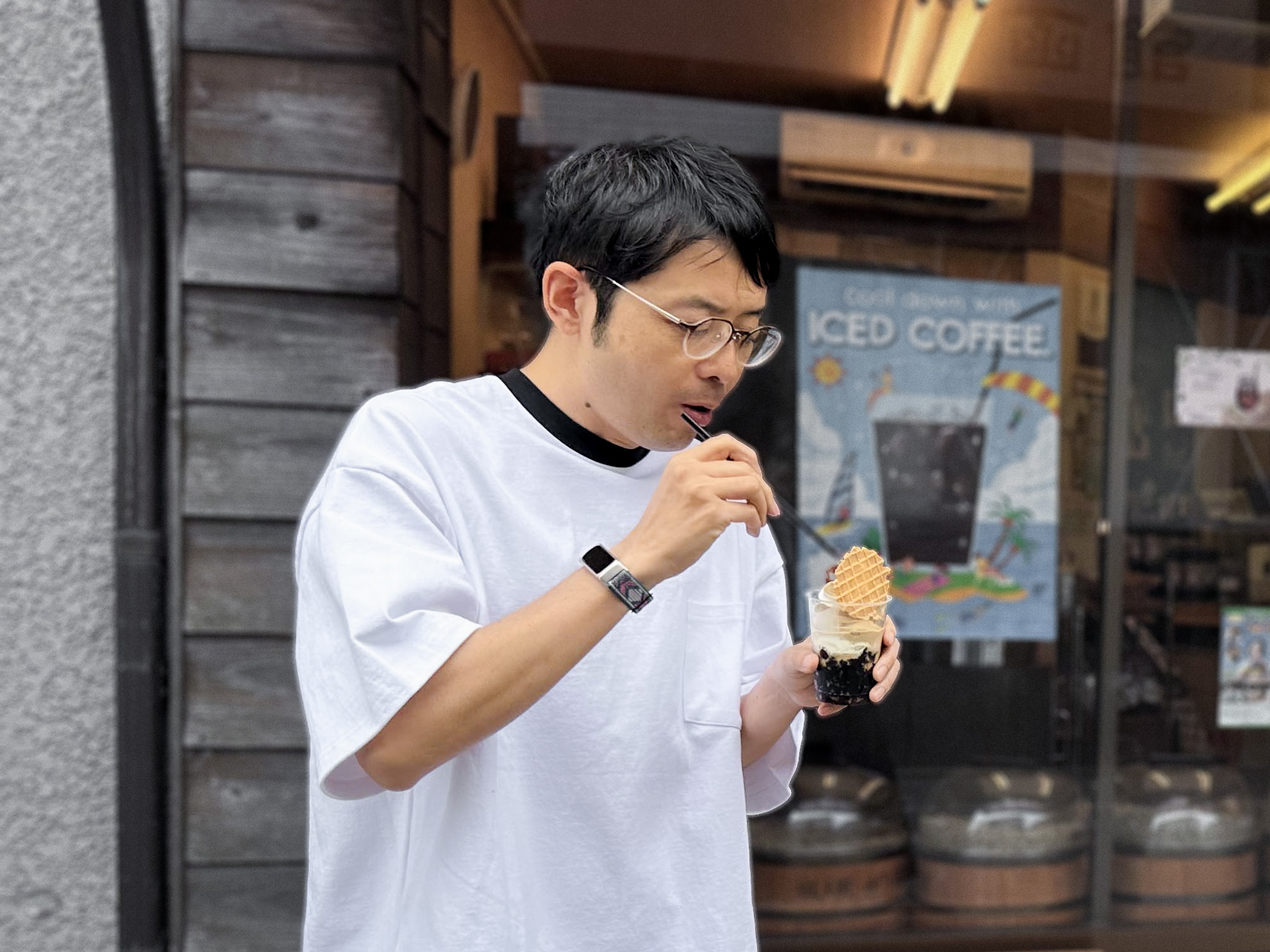 There's no set way to do it, so you can always make it fresh.
-
We have to balance incorporating new ideas while understanding that the assumptions are changing. It can be a difficult project for the memberes.
mountain root
With this approach, there is no scenario from beginning to end. What we say changes depending on the composition and conditions of the members at that moment. We try to capture what keeps changing and try combinations that can only be made at that moment. That is why it is difficult.
On the contrary, every time is fun. I never get bored. There is no set way to do it, and what the members say changes, so I can make it fresh.
However, if we pursue only the enjoyment of the members without thinking, we will break down in the middle of the project. Once the members get on the wrong side of each other, there is no coming back. Therefore, we do not let the project start suddenly, but rather, if it is a four-person project, we build a relationship of trust among the four members and gradually increase it to 50% or 60% through repeated discussions on the 30% relationship of trust.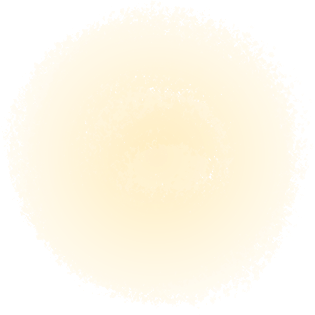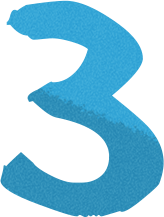 How to Create Creative
Ideas come out now, Mogic style idea relay
-
Third, please tell us about "how to create creativity," focusing on the generation of ideas. How do you get everyone to come up with ideas naturally?
mountain root
For now, let's get it out there now. Rather than thinking of an idea later and bringing it up a week later, let's bring it up now! That is always the same (laughs).
For example, let's say we want to make a novelty. Everyone has a vague idea of what kind of novelty they want to make first, so the least experienced people start coming up with ideas in turn. When one person speaks up, the next person speaks up, and the next person speaks up, and so on, back to the first person, and so on, over and over in a relay.
The least experienced person cannot come up with an idea at a moment's notice, so he or she says a hard idea that he or she has seen somewhere before. The next person is a little more experienced, so he or she says an idea with a slight twist. The more experienced they are, the more they will come up with ideas that the first person would not have thought of, so there is a flow of ideas that come back to them.
Then the first person learns that it's okay to come up with far-fetched ideas like that. Then, they can come up with ideas that are a little richer than the first one. They learn how to come up with ideas from various personalities.
How many times do you come up with an idea in a year in a normal life? I counted and found that I come up with ideas three times or less. In fact, it's almost none.
It's good to get a body count of ideas.
-
As you say, I can't imagine a family coming together to come up with ideas.
mountain root
You don't have the opportunity to ask people to come up with ideas in their daily lives, so you can't do it without training. Moreover, we don't cherish ideas, but rather discard those that seem to be no good. You have to learn to throw out ideas and then discard them. If you don't do that, you will keep your ideas warm forever.
In a team, you don't necessarily have to live with your ideas, so you have to make them count anyway. That's how you learn to be a body of work.
If misalignment occurs, a new landing may be reconceived.
-
Was there ever a project that you just couldn't come up with an idea and had to abort?
mountain root
Microtech teams (*projects that regularly put out small IT services) often abort their projects in the middle of the project. We have a setback once every six months. But unfortunately, we are never out of ideas. Even when we do get ideas, they always stagnate because we fail to nurture them well.
-
Even so, microtech is always released. Is there some kind of trick to pushing through to the end even if the project stops in the middle?
mountain root
If the initial idea is good but stops in the middle of the project, we are unconsciously changing the essential parts somewhere. If we change the direction in the working phase in a way that makes it easier for us to create, the initial fun of the idea is lost.
We can come up with ideas freely, but once we start creating, there are physical limitations. It could be a very time-consuming function, or something too difficult for me to do now. In that case, I would choose the one that is easy to implement.
But if you don't properly assess the situation, you will deviate from the initial concept. It is hard to see the deviation at the first step, and by the time you realize it, it has become a huge discrepancy. After the project has progressed quite a bit, people come to me to ask how this is going, but in reality, once you get to that point, you can't make what you started with. So, I try to get new ideas by carefully examining what has already been done.
-
If the initial stack of creative ideas goes bad, why not start back from scratch?
mountain root
I've already made 50% of it, and I'm very much afraid to reduce it to zero. I say, "It can't be helped. Let's rebuild it to a new goal, not the first one.
We don't set a strict goal from the beginning, so we have the imprudence to change the way we do things in the middle of a project. It is good if the members learn that such changes are possible.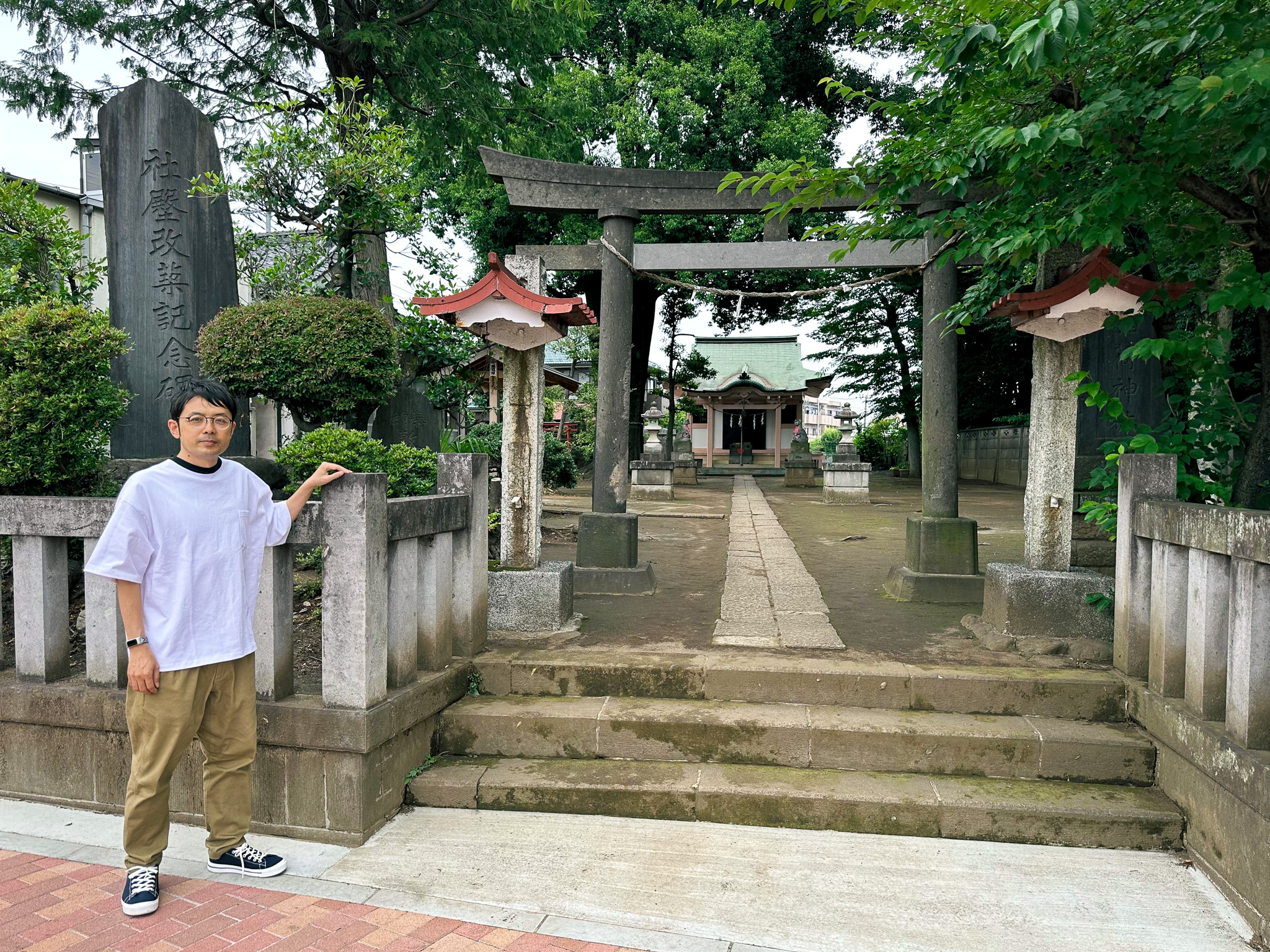 A bit of banter and off-the-cuff small talk during the meeting
-
Going back a bit, if you have a team that is not good at being creative, what approach do you take to help them get ideas and inspiration to work?
mountain root
Our idea of creativity is a team effort, not a single talented person creating a big work of art. It's just a matter of joking about an idea that comes to mind, and everyone likes it.
But what if someone can't make such humor or puns?
-
Yes, I do. If someone is confused even to express their own opinion.
mountain root
Even if you can't give your own opinion, you know if a story is interesting or not. If the story is interesting, you either smile or move your body a little. By nature, people like fun and interesting things, and they should be moved by some kind of emotion.
But it's a different matter when it's me doing it. I can receive something interesting, but I don't know how I should put it out. Then the question is, why don't you know? The expectation is, unconsciously, "I will say the right thing. I think there is a logic to "say what is wrong and not what is right.
If the right thing is the first priority, it will be difficult to say something interesting or entertaining to someone. Deviating from what is right creates strangeness, and being out of the ordinary makes it interesting. If you stay correct, you can only have a cutthroat discussion.
So we will talk about things that are a little bit deliberately incorrect, goofy, or out of line during the meeting. By repeating situations in which it is okay to talk about such things, we broaden the range of our senses.
I used to think that I would be offended if I didn't say something serious and correct at the meeting, but I have learned firsthand that I am not offended by such things. I would watch the timing and throw out a topic that was easy to joke around with.
-
You create an atmosphere that naturally facilitates joking around.
mountain root
For example, you have asked a team to come up with an idea for a new calendar. Let's say that the team is very hard-headed and can only come up with ideas that they have seen somewhere before.
What would you do then? If they say, "Let's leave the idea generation for now, we will give you some clay. I would throw out a theme like, "If I were to make a calendar out of clay, what kind of calendar would you make? Then, "If you were to combine a notebook and a calendar, what kind of calendar would you make? What kind of calendar do you think is like a picture book? or any other appropriate theme.
The point is, this is the right kind of calendar! The point is, if you set your calendar a little outside of the norm, it will change the way people look at it. If you make a calendar out of clay, or incorporate a calendar into a notebook, or think about what a picture book-like calendar would look like, it will broaden your perspective a bit.
Whenever I do this, someone always says something strange. Then someone will always say something funny, and I will say, "Oh, that's interesting. And then someone would say, "Oh, that's interesting.
It is quite important to label the feelings that something is interesting and something is not interesting. Little by little, we break down the common sense and condition the team.
However, if the team is that difficult, we can't get it right the first time, so we spend a month or two on it. I think the only way to do it is to gradually raise the level two or three times, and before you know it, you'll be able to do it. If that doesn't work, I give up (laughs).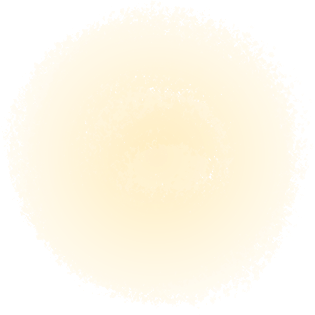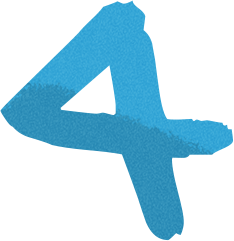 Representative Personal Creative
Creativity is born just a little beyond the limits of our own abilities and knowledge.
-
Lastly, please tell us a little about your personal creativity. You create a variety of products, but what do you consider to be your personal creativity?
mountain root
In my mind, creativity is something fun and exciting that you start doing in your own way and don't quite understand. Recently, I have been trying to grow maniac vegetables such as beets and kohlrabi from seeds, making birthday cards using graffiti techniques, and doing whatever comes to mind.
-
Is everything handmade?
mountain root
Yes, it is. The recipient wouldn't expect you to send a card like that, would they? What? It's fun to be like that.
-
How does one come up with such a thing?
mountain root
Well, I guess I want to play a prank on myself. I am talking about doing things that I would not have done in the past and surprising myself and others. I believe that fun and creativity are born just a little beyond the limits of one's abilities and knowledge. That is why I always want to know where the limits of my abilities and knowledge are. But limits are invisible and constantly shifting, so I always have to check. I guess I pick up a sense of something interesting in the process.
I carefully find the limits one by one and wonder what I should do to go beyond them, reading books, thinking alone, talking with others, and so on. As a result, you end up doing many new things.
It is easier to come up with new ideas if you challenge something that is outside of yourself and that you have never done before. In order for that to happen, I have to know where my boundaries go and what I don't know where to go from there.
I wonder if people will find it interesting if we try to push the limits of what we have been doing so far.
-
Last year you made a lot of goods of a loose Mogic character called "Wojima", is that related to that?
mountain root
It is the same as what you just said. There is a character named Wonjima. He is a mysterious character that is a combination of a wombat and a human, and is the avatar of a person who works in public relations. He writes a blog and seemed to be well known within the company, but the interns who had recently joined the company asked, "Who is Woongjimma? I was not impressed. Furthermore, those who knew him already had an image of him as "that's how Mr. Woongjimasan is.
I thought it would be interesting to go beyond that boundary. I thought it would be interesting to go beyond that boundary. I thought it would be interesting to make a life-size stuffed animal with light-up eyes and a barking gimmick, or to make a deformed marionette doll out of clay and put on a skit. Or, since I am not allowed to show my face in an interview, I could make a wombat helmet for him and he would be happy.
I thought that if I went beyond the limits of what we had done in the past, people would find it interesting. After all, it is a kind of play. And everyone was amused by the expanded image.
To cross the boundary, I write, draw, DIY, sew, knit, film, make machines, and do everything. I want to master useful tools anyway, so I don't have a very stable vector of output.
-
As expected, I did not expect to make a helmet-shaped headpiece by papering and pasting fur from a wire skeleton.
mountain root
I guess that is where we are pushing the boundaries. I think the fact that everyone is at Mogic and never gets bored all the time is where this year's Mogic gets a little bit bigger than last year's Mogic. It's partly because we've grown as a business, but I think the big thing is that we're able to do new things more and more.
We thought we couldn't do it, but before we knew it, we were able to do it. So I think there is creativity in the process of going beyond ourselves, and I think we are serious about that. It's the kind of thing that just because it worked, you don't do the same thing, you don't repeat it.
-
That is always a very heavy subject for those of us who work together (laughs). Thank you very much for sharing so much on the difficult-to-understand theme of creativity!
mountain root
Thank you very much for your time here!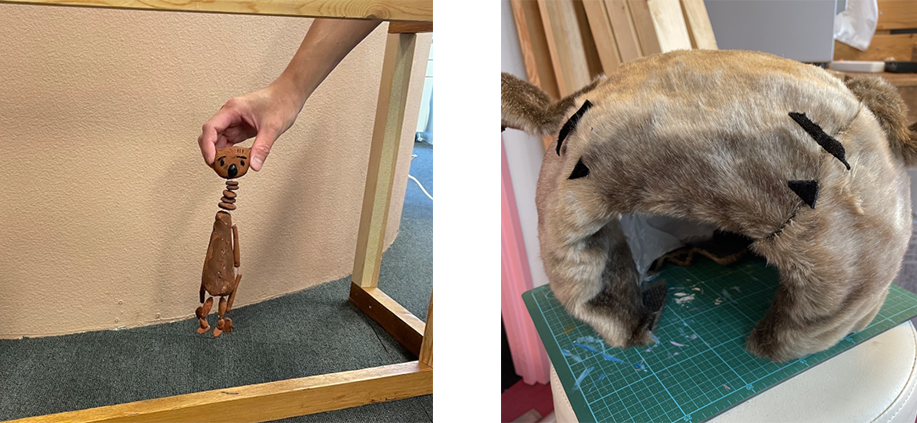 Click here for the blog updated by our representative.