listen to Mogic's thoughts
We interviewed the representative to bring you Mogic's thoughts.
We asked him about education, one of the goals of the SDGs.
It is a rich and long interview.
first
Hear about the SDGs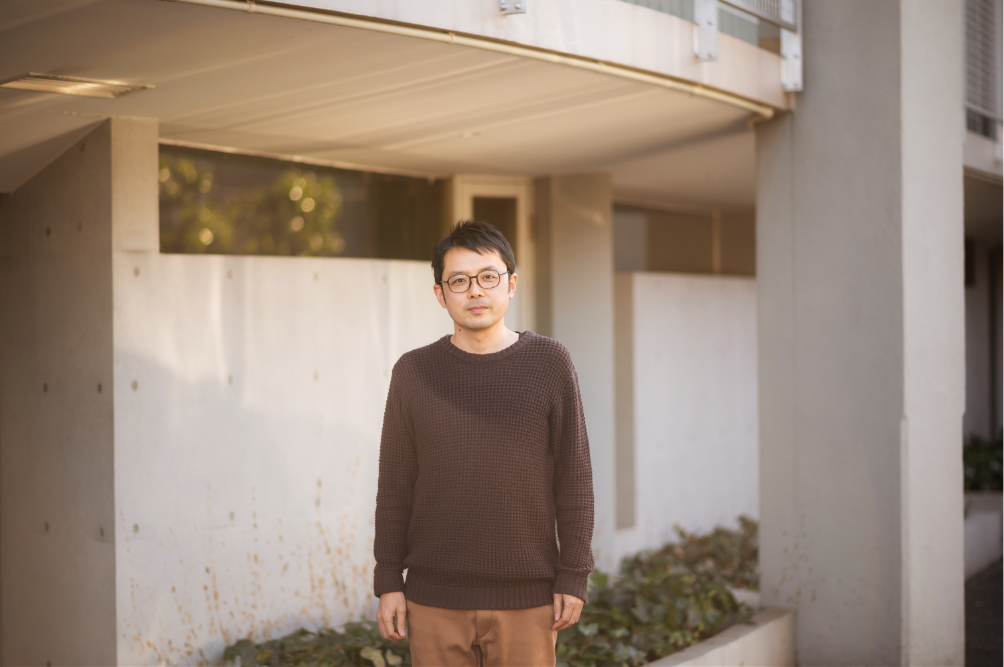 We're an education company.
We want to deliver possibilities that expand toward the future the more you do it.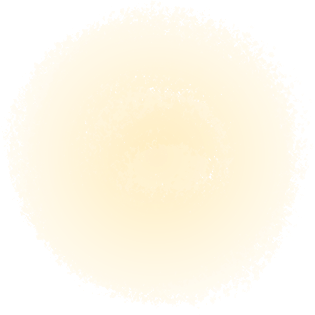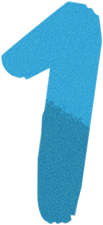 Mogic's Perspective on Education
How do we output in response to the inputs?
-
The fourth goal of the SDGs is "quality education for all," so I would like to ask what Mogic values in relation to education.
I heard that as part of the reform of the university entrance examinations, the questions have been changed to a common test that requires the ability to think. On a personal note, I have a son in the third year of high school, so I see this as something close to home, but it seems that my son's high school is still giving him the same cramming type of education, and as a mother I have my doubts. What kind of education do you think is ideal, and what kind of education is necessary to survive in the world of the future?
mountain root
Unlike the Center Test, the Common Achievement Test focuses on the ability to think, isn't it? To begin with, based on past trends, major reforms in the education system occur only once every 20 or 30 years. We want to measure students' ability to think from this common test, but since we are starting now with an eye on the next 20 years, I don't think we can suddenly change cramming education in schools. I think it remains to be seen how things will actually change in the field of education.
The important thing is that Japan did well during its period of rapid economic growth. Japan's economy was doing well during the high-growth period, with heavy industries, factories, and exports. However, since the 1990s, things have not been going so well, and growth has been slow. I am not sure if that is correct or incorrect.
However, the environment has changed drastically, and I think there is an awareness that everyone needs to be able to make decisions according to the situation. Input-based education requires 100% output of the input. As a result, the output cannot be more than the input.
So, what is being inputted? I would say that we are inputting what has worked in the past. Even if the output is as close to 100% as possible, it is meaningless if the situation changes. In order to cope with new situations that have never existed before, the output must be more than 100% of the input. When I ask how to do that, I am told that one must not only output what is inputted, but also add one's own interpretation to it and create value. That is what I think.
Therefore, the question is what to do with the output in response to the input, and we cannot face the future with only the input of the past. So we need to think about that.
To be able to choose many options for your future.
-
What kind of skills do you think children should acquire in the future?
mountain root
What kind of ability should I acquire? ...... "The ability to think! (laughs). But that is not deep enough, so I would like to talk about the specific kind of thinking ability.
This is a little bit related to the SDGs. When people ask me, "What is a quality education?" I think it is to be able to make many choices for one's future. It is very difficult to live in a situation where you feel hopeless because there is only such and such a future. But it is very important to be able to think, "If I study like this, I might have such and such a chance, or I might get such and such a chance.
I think one theme is how to educate people to think that way. For example, if you think, "I want to be a YouTube star," and try it for a while, you might say, "I want to choose a new place. I think it's a matter of thinking, "I want to make a new choice.
We live in an age of 100 years, so there is no reason why we should continue to do what we learned in our 20s until we are in our 30s, 40s, 50s, or 60s. Why don't we just keep changing? That way, I feel like I'm living with the times.
-
That's right. It is said that we live in an age of 100 years, and it is becoming more and more important for adults to relearn and reskill. What kind of mindset should we have in the future?
mountain root
I think it is important to set a goal for the next 20 years, because you don't know what it will be like in 20 years. Because I don't know 20 years from now, and to be honest, I don't know even one year from now. It is difficult nowadays to make a to-do list and say, "Let's do this today and get it done for a year from now.
I think it is enough to spend 15 minutes a day doing something like, "I need this today," or "I need this a year from now. It could be anything. If you are interested in something, for example, if you are interested in calligraphy, you should try to write one character a day. 30 days will make 30 characters, so when you reach 30 characters, you don't know if you want to do more calligraphy, or if you want to paint with a brush and go into ink painting, or actually go into oil painting.
But there should be a realization in the process of writing 30 letters. I think we can think about it again at that time. However, if we make everything solid at this point and think about 20 years from now, we have to take responsibility for the results until 20 years from now based only on our current decisions, don't we? I think that would be difficult.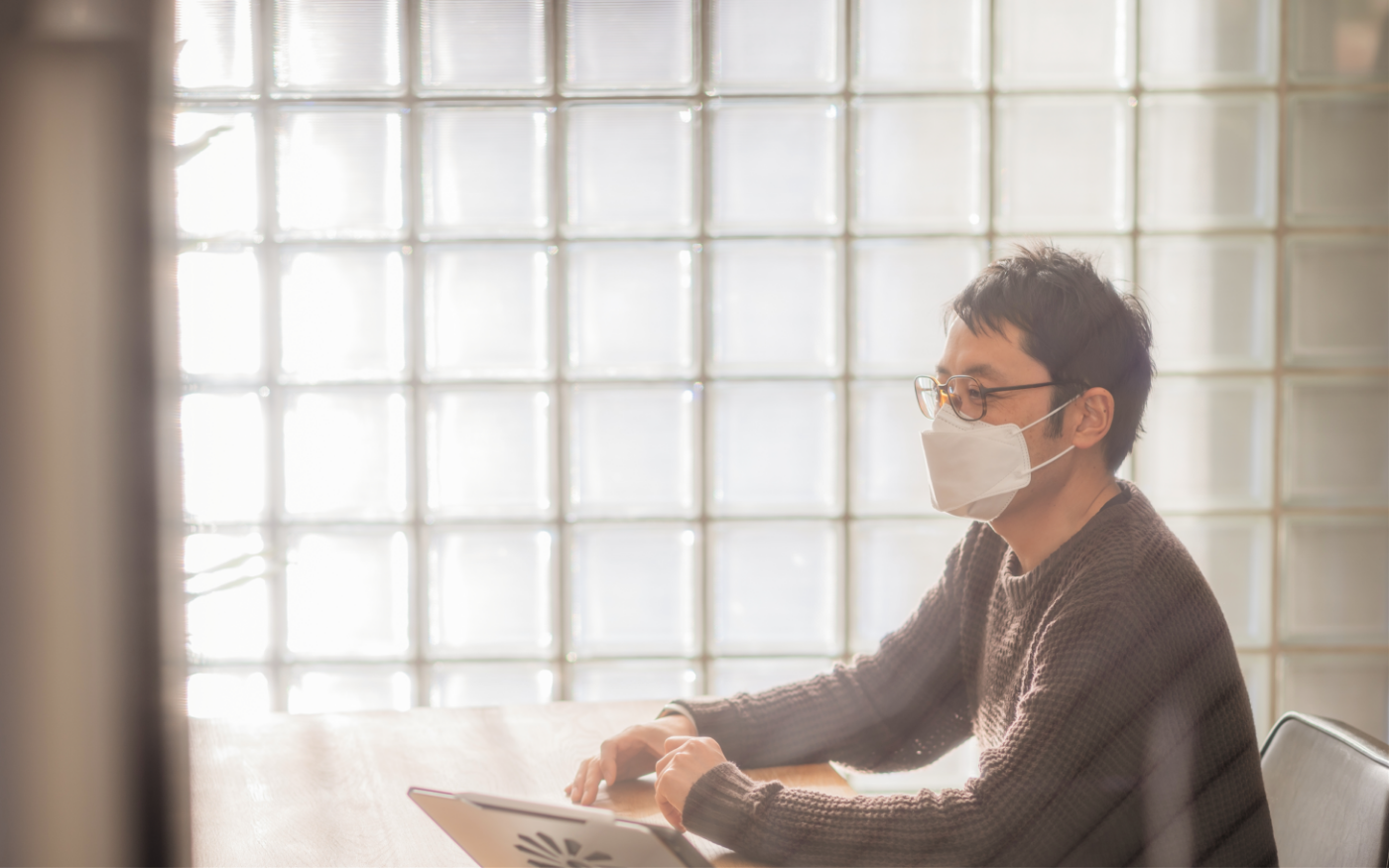 We want to provide a platform that can support us in a pinch.
-
After the Corona disaster, the realization that the future is unpredictable has been reinforced.
mountain root
(Many medical organizations have adopted LearnO (your own brand of e-learning system), right? We have had a lot of use of it at the Corona Disaster. We can't become essential workers, but I think it was a system that could provide some support for essential workers, so I would like to provide a platform that can provide some support when everyone is in a pinch.
I think of it as very similar to water and gas. I don't usually pay much attention to it, but I guess you could say that water has to be hygienic. I think it would be good if it were something like that.
Mogic became a box that everyone could put fun stuff in.
-
So you want to be a platform like water and gas. Then, what do you want Mogic itself to be?
mountain root
Mogic itself was started by me alone, but after 10 years, I don't really feel that I own and manage the company; I feel that Mogic has become like a box where everyone puts their dreams, hopes, and fun. I think Mogic has become like a box where everyone puts their little dreams, hopes, and joys.
For example, (for Mr. M) it is a place where there is no one who speaks ill of you and you can feel safe and happy, or (for Mr. W) it is a place where self-expression is accepted. Because it is such a container, I feel that it has become a box in which everyone can put what they enjoy, rather than feeling like it is their own company (laughs). (Laughs) I feel that we have become a place that makes people think that they may be able to achieve their dreams here that they have not been able to achieve before.
-
I think that is a certainty.
mountain root
I hope that Mogic will be a place where we can realize things that we would have given up on if we were not in Mogic. This is related to the beginning, but I want Mogic to be a place where you can expand your options, where you can find new enjoyment the more you do, and where you can discover that this kind of possibility exists within yourself. I think that is the way Mogic should be for those who want to work and those who are working.
From the perspective of society, if even a small number of people say, "It's okay for such a company to be established," "If they can do that, I want to copy them," or "I want to incorporate that into my own business," then I feel that we are helping. I believe that we are a company that has been created by discussing and squashing our own doubts one by one, and reinterpreting them.
That interpretation is not something I copied from somewhere, so I have no idea if that answer is even correct, but I think it is one answer. I hope that the answer looks fun, and that we are an entity that someone says, "Wow, that looks interesting," or "I didn't know there was such a way to run a company. What I'm answering from the beginning is the result of thinking about how to make sure that potential and possibilities expand into the future. This is based on the question, "What should we do to open up the future" for everything, including the company and its services.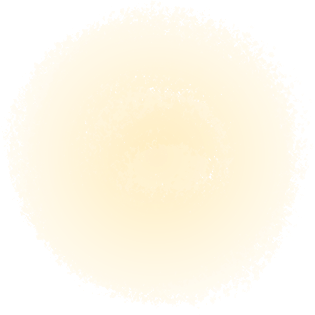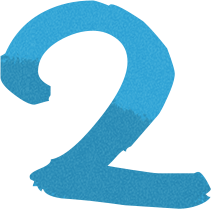 Mogic and the Beginning of Education
Let's build a small but creative and global company.
-
What made you decide to create Mogic in the first place? What vision did you have when you started Mogic?
mountain root
That was the very beginning. I had taken a leave of absence from my master's program to make films and draw pictures, and rather than going on to a doctoral program, I wanted to live a little more freely in my own way, or rather, I wanted to make things in society. When I thought about finding a job and looked at various companies, I couldn't picture myself 20 years from now.
I felt that I would have to ride a crowded train, that I would have ties if I became a big boss, that I would have to wear a suit, and that I might be doing things that I did not want to do. So, at that time, I already had a concept in mind: 20 years from now, I wanted to build a small but creative company that would be able to communicate with people on a global scale. So, when I graduated from graduate school at the age of 25, I already had that idea in mind.
But I thought it would be difficult to start a business out of the blue, so I wrote down what I lacked to start a business. I thought about where I could go to learn what I lacked, so I searched for companies and joined them one by one, changing jobs as I went along. While doing the things I wanted to do, I decided at the very least what I wanted to learn at this company before I went there. That is why I did not only work in my own department, but also in other departments on my own.
-
For example, what kind of things?
mountain root
For example, at my previous company, I was a planner, so I should have just done planning work, but I was allowed to get involved in a little bit of corporate acquisition work, and I became friends with people in the legal and accounting departments and tried to work with them. I thought that if I were to run a company in the future, it might be difficult to make large capital transfers. I managed to fill in the gaps over a period of about five years, and finally started my own company when I was over 30 years old.
When I left the company before starting my own business, I had about 100 subordinates, so it was a difficult environment for me to quit (laughs). (Laughs.) I was proud of having led the company so far, so I felt sorry for everyone and wanted to finish the job to the very end, so I kept trying to find the right timing. In the end, I acquired a company and was able to take over the company. Six months later, I renewed the website of the acquired company, and the next day I said, "I'm quitting. I had been working almost without a break, so I used about two months of my paid time to prepare for starting my own business.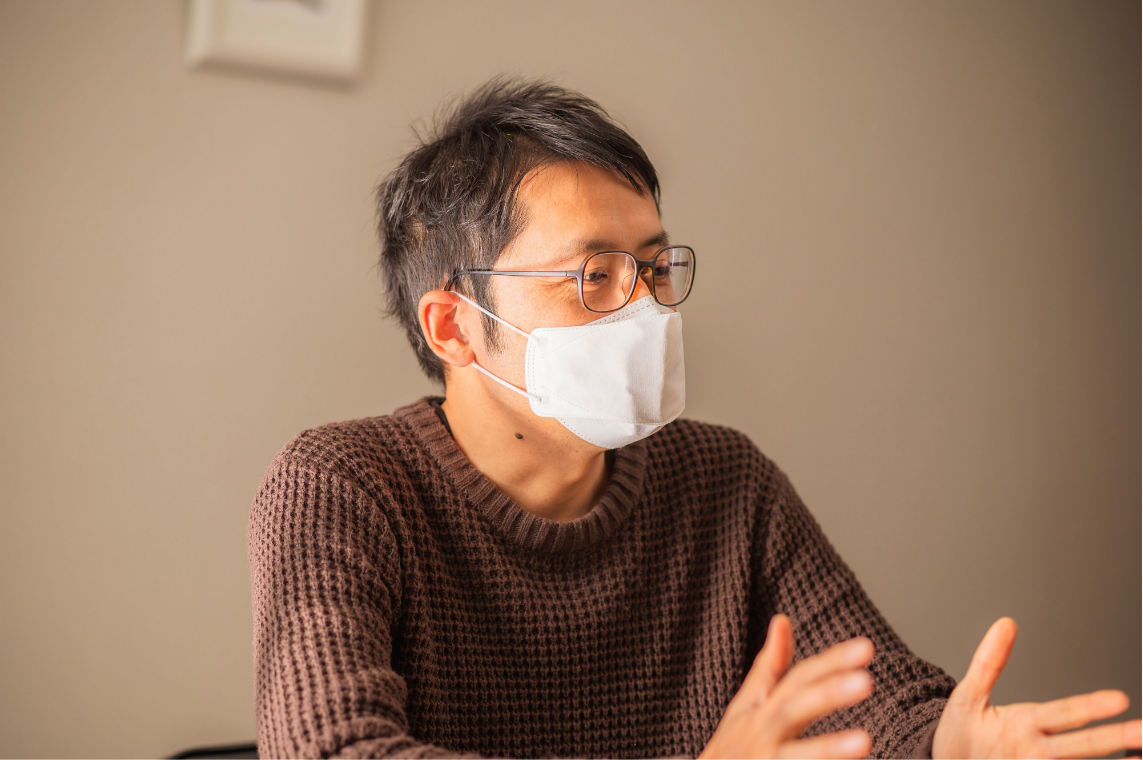 The three visions I had when I started my business were
-
What vision did you have when you started your business?
mountain root
Since I started the company by myself, I wanted to make it the way I wanted it, and I wanted to eliminate all the things I didn't like about the company in general. I also wanted to see if I could erase them. There are things like not wanting to ride on crowded trains, not wanting to swear or talk behind someone's back, pulling each other down, strange work flow, lots of unnecessary work, services that you don't know if they are really useful for people or not, money-making first, and so on. There are also services that may or may not be truly beneficial to people, and there are also services that seem to put money first. I had many such doubts, so I wanted to eliminate them one by one.
Second, I wanted to create a company that creates new value. What I mean by that is that I wanted to create a company that, when other people see it, they think, "I don't know what it is, but it's exciting," "it looks fun," "the people working there are sparkling," and "the products they make look interesting," which I thought was valuable and creative. I had a vision of creating such a company.
The third was that the company was to live in the 21st century, so I wanted to try to do what was most needed there. The birthrate is declining and the population is aging, so education, health, or medical care are especially important. They are absolutely needed in the basic areas, so it's not a place to make too much money or anything like that. Education, health, and medical care are different in part, but overall they are not very profitable sectors. It is a public sector.
So it's useful to people and you have to work on it for a very long time. I knew that this was not a field where the company would grow explosively. On the contrary, because it is a very difficult field, I thought it would be a place where I could work on it for a long time, and where I could most easily demonstrate my creativity. Because it is difficult. That was my vision. I had only these three things in mind, but I had not decided what I was going to do.
-
How did you translate your vision into services?
mountain root
I started alone, and along the way I met Fujii, the CTO and an engineer. In the beginning, I didn't really know what to do, so I looked at popular services and did various things while receiving work from clients as contracted development. I was doing a lot of different things, such as an app for event venues.
We said, "We'll make anything that looks interesting," and while making it, we were checking what we should do. We happened to have an opportunity to create an educational system for a medical school, and we thought, "This is it! I thought, "This is it. Smartphones had just come out, and the market for smartphone support for services was totally behind, and I thought that the market was going to grow, and that education using more and more IT power would be important. That's how I started LearnO.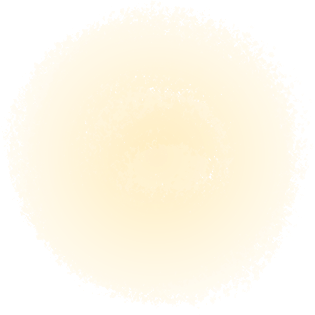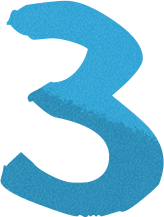 Education in Mogic
In-house training typical of Mogic is to give good feedback.
-
Next, tell us about Mogic's internal training. I personally feel that feedback is very important. What kind of training is unique to Mogic that is offered in-house?
mountain root
If someone doesn't output something, there is no feedback. As mentioned at the beginning of this article, Mogic is not an input-type training program, so we ask students to give us everything they have. I try to make them give everything they have, even though they may not know what they are doing or may be embarrassed to do so.
For example, MicroTech interns are asked to come up with ideas for product development once every three months. Even if they say, "I don't know," I tell them, "Let's do the relay of ideas we always do, one by one, and we'll go around five times! Five rounds! When I say my idea, if it is interesting, someone else will follow it and say, "My idea was interesting! You get feedback like, "Oh, my idea was interesting! and you get feedback. And then you get feedback from others who say, "I didn't know you had that point of view! I get a lot of feedback from people who have already decided on one idea, and then I start to notice things again. I think MicroTech is a unique kind of training for the interns.
As for what employees are required to do after joining the company, I have them give a small talk in the first 10 minutes of a meeting. It looks easy at first glance, but it is actually quite difficult. If you just talk about what happens every day, you will run out of topics quickly. So what I do is to think about what I can say in my daily life that will be popular with everyone. What would be interesting for that person if I said something like this?
So I have to output something for people. And because I output something to them, they are either happy or they say it was boring. Then I give them feedback that "we are not dealing with machines, we are dealing with people.
People's reactions this week and next week will be different even if they try to react in the same way, so it is important to know how to give feedback to something that is blurred. So how do you give feedback to something that is blurred? In a sense, it is a process of finding the best answer each time, even though the situation is changing very rapidly, so I think it is similar to the education mentioned earlier. Talking with people is very uncertain.
Training for the manager level is a little different. Since the role of organizing many people is the most important, I ask them to report once a week on how their team members are feeling and how they are doing. But I also receive comments from leaders in other departments, such as, "That person is a bit strange," or "He said something like this at a certain time, and it's bothering me. There are parts of a team that are hidden from view. By having a leader from a different department give me a different perspective on a member, I learn that there are many different angles from which to view people. That is the kind of feedback I am talking about.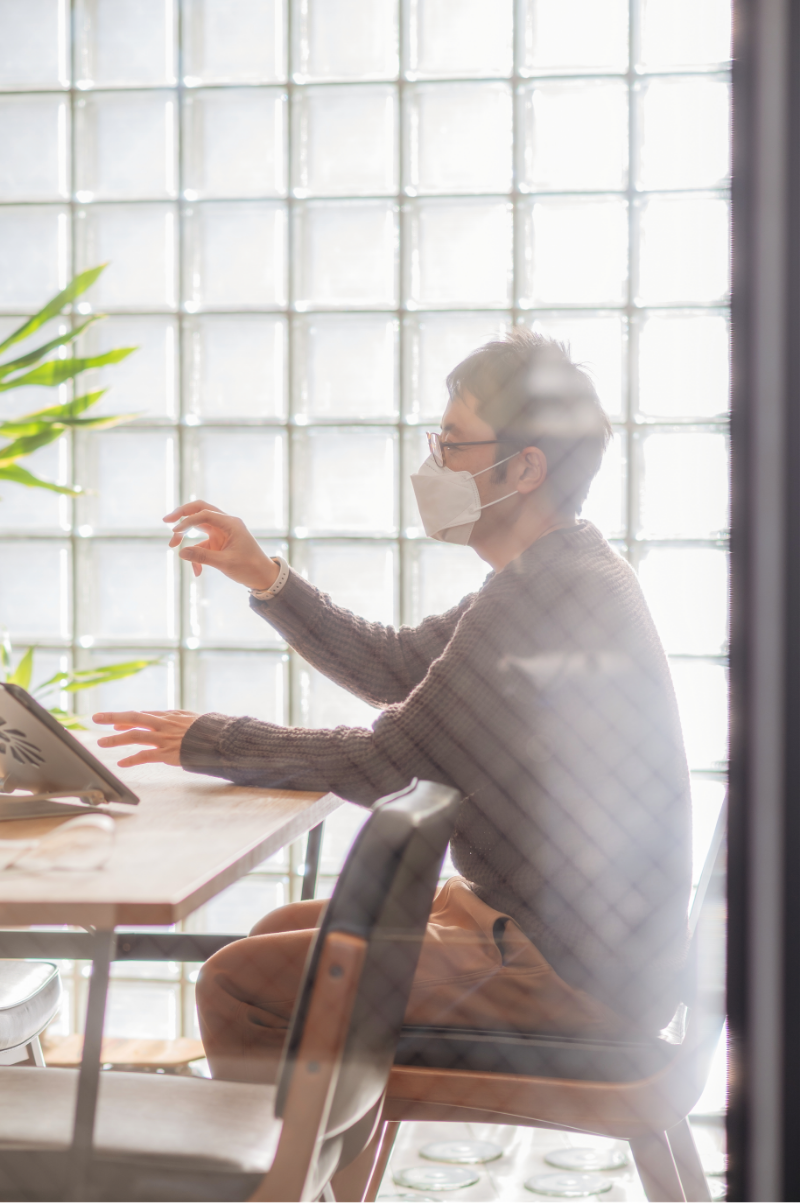 Focus on how much you can create a little excitement.
-
What do you consider important when creating services, and what do you put into your services?
mountain root
I believe that services can be created with web design, programming, and the latest trends. Simply put, you can create a login screen, a user screen, and an administration screen. But I didn't really want to create something like that.
In the end, it doesn't matter if the product doesn't reach the users, but we wanted to create a product with a story, a hypothesis, and a dream of how we wanted it to be used, or a blank space, or something that goes beyond that. Like the creative process I mentioned earlier, we are particular about how much we can create something that is exciting, fun, and easy to use, something that people have never seen before. So when I design a product, I ask in detail what kind of story, what kind of worldview, and what kind of feelings I want people to have when they use the product, much to the designer's chagrin. That's how I ended up in hell (laughs).
In the case of LearnO, it took Fujii only a week or two to develop the product, but it took four months to design it.
Create products to maximize potential
-
Is it the first LearnO?
mountain root
This is the first LearnO. We had talked about what a Japanese-style web design should be, and we couldn't come up with five or six design ideas. We couldn't come up with an answer, so I took the designer to a high-end kaiseki restaurant to see if he could give us a hint. The bowl served there was a dull gold color. I got a hint from that and thought, "The subdued gold color is very Japanese," and LearnO's gold was born. I think that was the moment when Mr. U's original goodness was unleashed and combined with Japaneseness. We have to capture such coincidences, and we have to create products that maximize the potential of people, so it takes a lot of time and effort. It took more than a year just to rebrand the management screen.
It would be nice to be able to measure the quality and quantity of laughter
-
Last but not least, if you look at the SDG poster, you will see that the 18th section is left blank. What would you like to put there?
mountain root
I think it would be good to "increase the quality and quantity of laughter."
-
And the quantity, too (laughs).
mountain root
And the quantity, too. I don't think it is good just to have a lot of laughter. There are also dry or cold laughs, so the quality has to be improved as well. We want laughter to be positive and bursting with energy toward the future. But I also want them to be frequent. I've been listening to them since this morning. The sound of laughter is coming through the staircase, and I hear people saying, "Oh, the second floor is laughing, the third floor is laughing, that place on the fourth floor is laughing," and it's all over the place.
When they are online, they are laughing at the same time, and when they are not online, they are laughing apart, but I think there is a rich variety of laughter. I think that's what makes for a good atmosphere. For example, in a place where there is such quality and quantity of laughter, is it possible that the workplace is not very friendly?
mountain root
If there is a scene all the time, they may not get along, but if they laugh that often, they usually get along. If we can laugh at something, it means we are moving toward the future. Laughter is difficult, but I hope it can be measured.
-
I feel every day that it must be hard to come to work and smile like this. Thank you very much for your time.
mountain root
Thank you very much.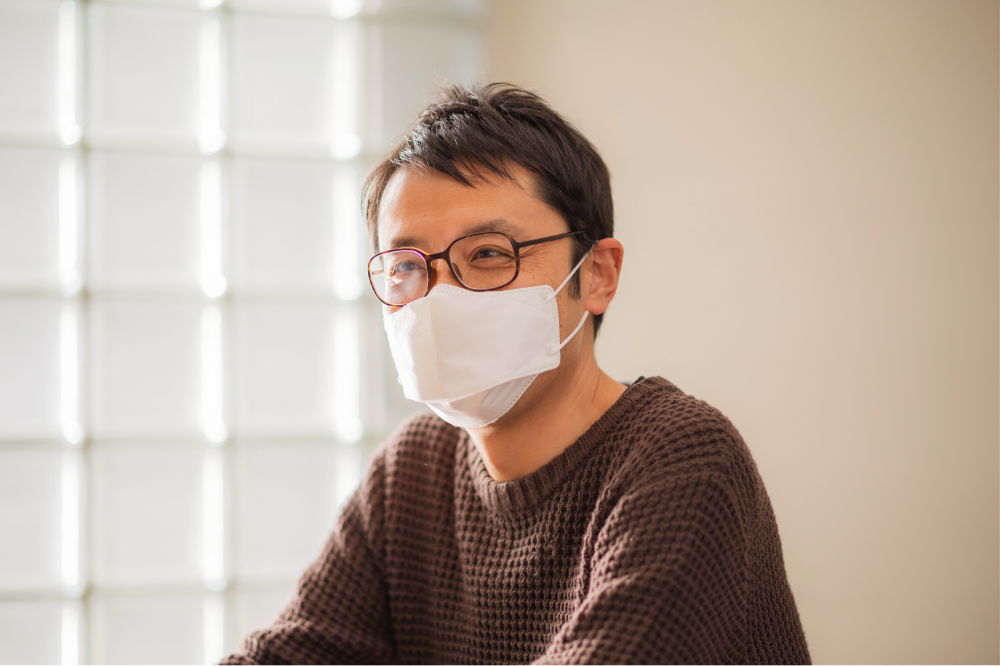 Click here for the blog updated by our representative.